New 12", to be released December 13th 2016.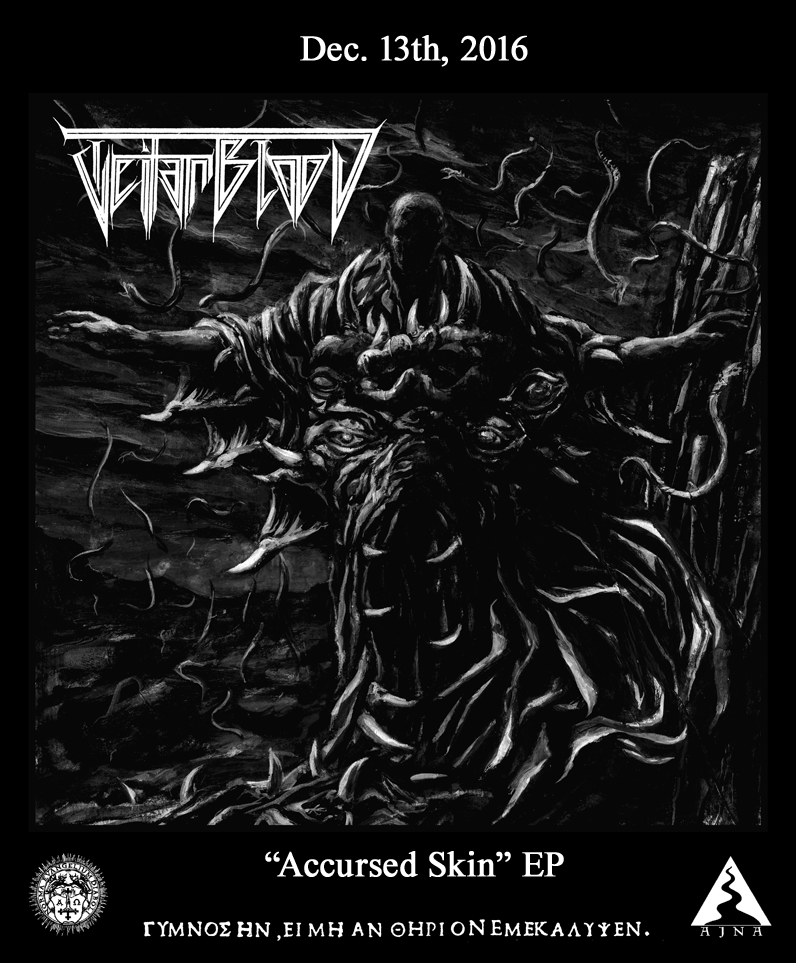 TEITANBLOOD "Accursed Skin"
Accursed Skin                                                   14:28

Sanctified Dysecdysis                                     11:46

                                                  Playing time : 26:14 minutes
Released as 12" MLP.
Pre-orders can be placed as of today.
The free digital download coming with all CD/LP orders placed through the Noevdia webstore will be released on the 13th of December.
Pre-orders are also available via the Ajna Offensive for North America.
TEITANBLOOD's Bandcamp page is accessible as of today.
Customers interested in ordering the DEAD CONGREGATION "Sombre Doom" 12" along with TEITANBLOOD's "Accursed Skin" should wait a few days with their orders : combined shipments should be possible by the end of the upcoming week.